WEST VALLEY CITY — Considering the mental and emotional toll of the pandemic, it's only natural to feel apprehensive about getting back to normal.
And some will need more time than others.
A local doctor says taking these steps will make reentry easier.
Though Elizabeth Sória doesn't speak English, she's fluent in the worries of mothers. Her daughter, Arleth Antonio, said, "She fears I will get it." Sória is afraid Antonio, a senior at Granger High School, will get coronavirus. "It's kind of difficult not knowing what people have the vaccination."
Sória had a bad case of coronavirus and couldn't work. She lost her job cleaning office buildings. "And she hasn't found one yet. And it's kind of difficult to pay the bills and, you know, rent and stuff," Antonio said.
They face very real health and economic concerns.
Latinos make up 14% of Utah's population, but had the highest COVID-19 case counts among underrepresented groups — over 20%, according to the Utah Governor's Office.
"We don't want to see our families get ill and you know, probably lose them, you know, because that's really hard to go through," Antonio said.
Because of all that worry and anxiety, Dr. Travis Mickelson, a psychiatrist, says reentry may be emotionally challenging for many. "It might even bring up some of that grief that they had have been dealing with over this last year," Mickelson said.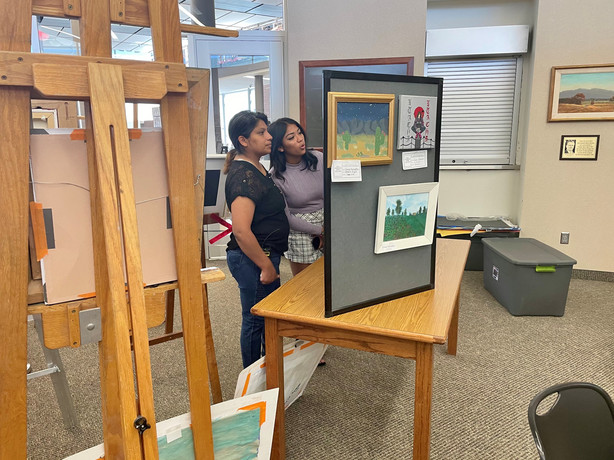 Antonio, a wrestler, knows COVID-19 loss firsthand. "My coach's mom passed away and she was really close to me. It really hit close to home," she said.
Mickelson says, as restrictions lift, heart-pounding anxiety is normal.
But we can work through it. Sometimes that "fight or flight" response gets triggered when it doesn't need to. That's when it's good to remind ourselves of the things we can control that protect us: like wearing a mask or getting vaccinated, according to Mickelson. "If I'm wanting to return to social situations, and I'm nervous about doing that in person, I don't have to jump back into that suddenly, maybe we can take a baby step," he said.
Mickelson says talking to kids about their feelings helps. "'I noticed that you seem kind of tense or kind of nervous right now. Tell me what you're feeling,' and getting that child to be able to describe the words and the language to describe how they're feeling and then be able to really validate that," he said.
He says as a community, we should speak the language of kindness. "It's really important that we really have compassion for people around us, because we just don't know what other people have experienced," Mickelson said.
The future looks bright for Antonio. "I'm going to Washington, Big Bend Community College, to wrestle. So that's really exciting," she said.
It's just going to take time to ease back into interrupted routines.
×
Related Links
Related Stories
More stories you may be interested in